We monitor each student's progress and provide additional learning support if this is required.
Our school uses learning programs and specialised staff where needed and we work in partnership with parents and carers to assist students who have special learning needs.
Our school is committed to working with Aboriginal parents and community members in developing personalised plans for our Aboriginal students.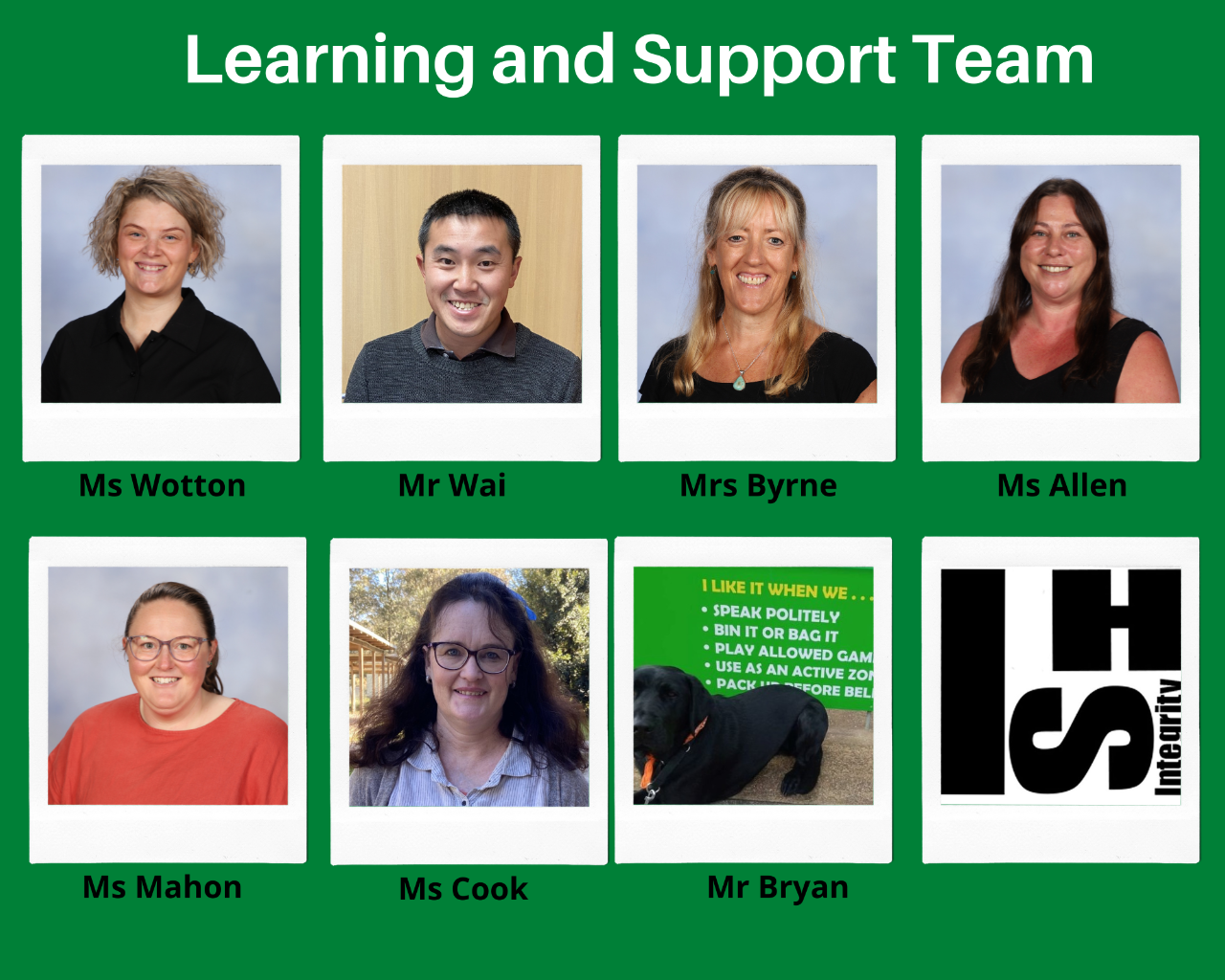 Learning Support Team

The school Learning and Support team plays a key role in ensuring that the specific needs of students with a disability and additional learning and support needs are met. 
Meet the Irrawang High School LaST Team:
Thomas Wai is a PDHPE trained Learning and Support Teacher (LaST) who works with small groups of students to build their literacy and numeracy skills. Thomas also works closely with our EAL/D students to help them with their schooling needs and building their communication skills. He is currently located in the library, our student learning hub."
Roslyn Byrne is a Student Learning Support Officer, who works with our students in small groups in the library. Roslyn uses the Lexia program to enable students to be more confident in their literacy skills. Roslyn has lived in the area for over 25 years and has formed great relationships within the community.

Clair Wotton is a Learning Support Teacher and am responsible for providing assistance to students . Her role includes responsibilities such as conducting assessments, preparing learning plans, supporting students with adjustments and working collaboratively with our Learning Support Team. 
Renai Cook assists in supporting students who have additional learning needs. Renai has a background in supporting students with a disability and has a whole- child approach to teaching and learning.
Alyssa Allen is a Student Learning Support Officer (SLSO) who runs our QuickSmart literacy intervention program.  Alyssa develops strong trusting relationships with small groups of students to become more confident readers.  Based in the library, Alyssa also supports other literacy intervention initiatives within the school.
Tiffany Mahon is a Special Education trained Learning Suppport teacher. She has experience teaching students with a range of abilities, in many different learning settings. Tiffany's role as part of the Learning and Support Team, includes conducting assessments, preparing learning plans and supporting student learning and wellbeing. She also spends time teaching in the Support Faculty.
Mr Bryan is a Learning Assistance Dog who works with our Learning Support and Wellbeing teams. He is a Labrador who comes to us from the Guide Dogs NSW therapy dogs program.